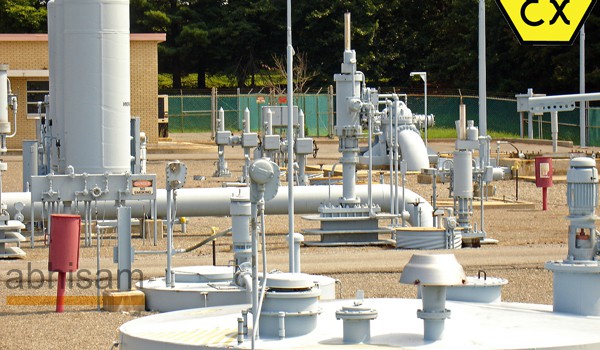 Note: The "Buy Now" button will take you to our e-commerce partner, Fast Spring, where you will be able to purchase it. Immediately on purchase, you will be given a Course Access Code and instructions to start accessing it.
SOME LEARNER TESTIMONIALS
We are the Gulf of Suez Petroleum Company, one of the major Oil & Gas production companies in EGYPT. I would like to express our good impression on such course. It is one of the most comprehensive, information rich and fun at the same time regarding Hazard area classification and its equipment installation practice.
Best regards for the abhisam company!
Instrumentation Department
GUPCO, Egypt
"Hazardous Area Instrumentation" helped me by its very clear and easy to understand demonstration, to explain and answer our client and colleague queries related to these subjects.
The result was amazing when I received their feedback after years of experience in this area.
I would recommend " Hazardous Area Instrumentation" to people who need get some training in this field,before trying anything else, since I did this and found the Abhisam product the most effective and helpful among the other training products.
I wish success for Abhisam team for their great work.
Farshid Alsafi, USA
Hours: 16         Certification : Yes
Price : $ 199     Access : 1 Year

The Hazardous Area Instrumentation e-learning course enables you to learn all aspects of hazardous areas such as Area Classification, Material & Temperature Classes, Different methods of protection such as Explosionproof, Intrinsic Safety, Pressurization, Increased Safety and others, Fieldbus in hazardous areas, different standards used for hazardous areas, Inspection, maintenance and labeling of hazardous area equipment, certification of hazardous area equipment and more. The course is divided into several modules as given below:
Basic Concepts of Hazardous Areas
Area, Material & Temperature Classification
Explosion Protection Methods
Fieldbus in Hazardous Areas
Certification & Labeling
Inspection and Maintenance
Self Assessment Test
After you complete this course, you can take an online certification exam that entitles you to an electronic certificate and badge on passing. The Badge can be displayed online on places such as LinkedIn and Facebook, showcasing your skill set in Hazardous Area Instrumentation. This is a great way to demonstrate your capability to current and prospective clients and employers.
Course Materials
Six modules consisting of text, graphics, animations, simulations with real life examples followed by a Self Assessment test that helps you prepare for the Certification Test