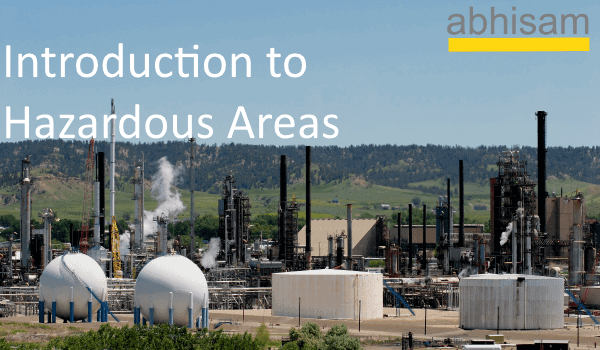 Note: To access this course, please click on the Take This Course button. You need to login to access it. You need to Register before you can login. Registration is free.
Hours: 2                 Certification : No
Price : Free            Access Period: 1 Year

The Introduction to Hazardous Areas course is designed to help you understand the basics of hazardous areas. As you probably know, hazardous areas are those areas where the risk of Fire or Explosion is high, due to the presence of flammable mixtures of vapors, gases and dusts with air. This free course consists of three modules as below:
Introduction to Hazardous Areas
 Properties of hazardous materials
Self Assessment Test
The course modules have full voice over narration, animations, real life plant photos and videos to help you learn the subject.
Course Materials
Three modules.
Course Content